"The sea pronounces something, over and over, in a hoarse whisper.
I cannot quite make it out"
- Annie Dillard
Swimming is a whole culture in
Australia. While living in Moscow, Russia, I never had the chance to learn to swim. Moscow is situated far away from the sea, surrounded by land. Winters are very cold and summers are so short, that there is not enough hot sunny days in them. Besides, nights can be quite cold too, during summer, and water in the lakes and rivers just can't stay warm for long. I am not a fan of cold water! But I always wanted to swim.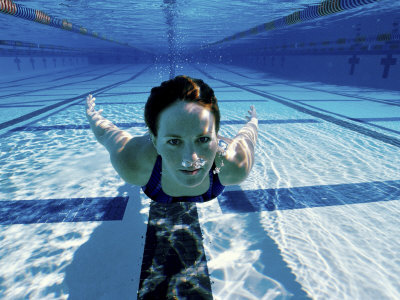 I am a water person, I love the ocean, love listening to it.... love being around water. And a few weeks ago I achieved one of my old time dreams, I learned to swim. Now I try to go to the pool regularly a few times a week. I set goals in front of me, practising my technique, and learning new styles. I also have a big goal - I would love to try surfing! But for now, it seems so impossible to me...
just like swimming seemed once upon a time.
"Celebrate what you've accomplished, but raise the bar
a little higher each time you succeed"
- Mia Hamm