The other day, when I was browsing through the blogs of my fellow bloggers, I happened to read a poem by Robert Service, on one of the blogs.
Since I have moved the countries, and changed languages, I was looking for English classic poetry, and had not happened to read any yet, until now. Admittedly, I don't have much spare time to read books with two little toddlers, so most of the time I read poetry when I happen to see something good and interesting online.
I am new to reading Robert Service, and I have not read many yet, but I definitely look forward to reading more of his poems.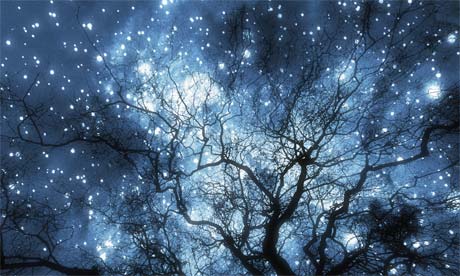 "Heart o' the North"
by Robert Service
And when I come to the dim trail-end,
I who have been Life's rover,
This is all I would ask, my friend,
Over and over and over:
A little space on a stony hill
With never another near me,
Sky o' the North that's vast and still,
With a single star to cheer me;
Star that gleams on a moss-gray stone
Graven by those who love me –
There would I lie alone, alone,
With a single pine above me;
Pine that the north wind whinnies through –
Oh, I have been Life's rover!
But there I'd lie and listen to
Eternity passing over.